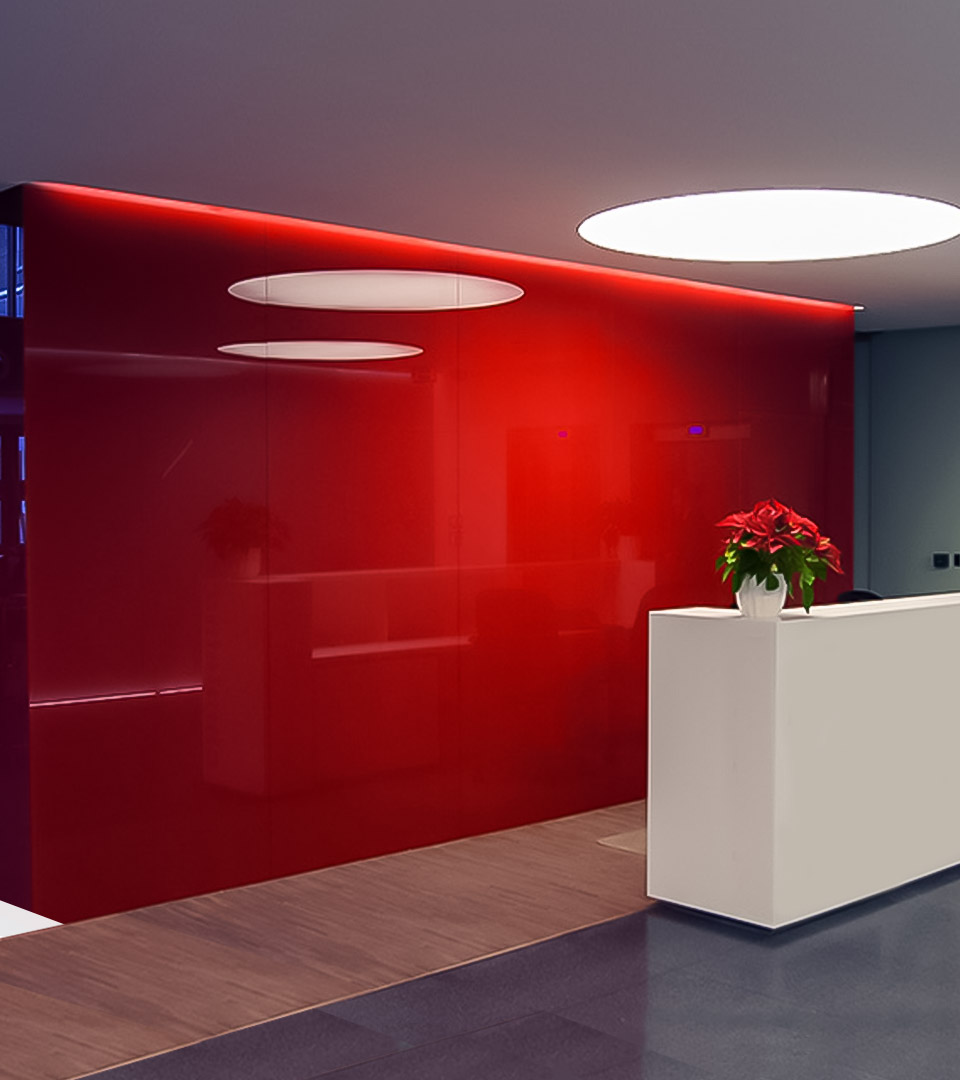 With years of experience and technical expertise we import the top class AGC Lacobel™ colored glass.
These are factory dyed flat glass sheets, in a variety of ecologic colors (RAL), helping protect the environment and they come with an even result guarantee from AGC ™, the leading colored glass manufacturer.
Colors and dimensions:
Black RAL 9005 (4mm & 8mm)
White RAL 0000 (4mm & 8mm)
Red RAL 0000 (4mm )
Mocha RAL 0000 (4mm )
Grey RAL 0000 (4mm )
Blue RAL 0000 (4mm )
Crimson RAL 0000 (4mm )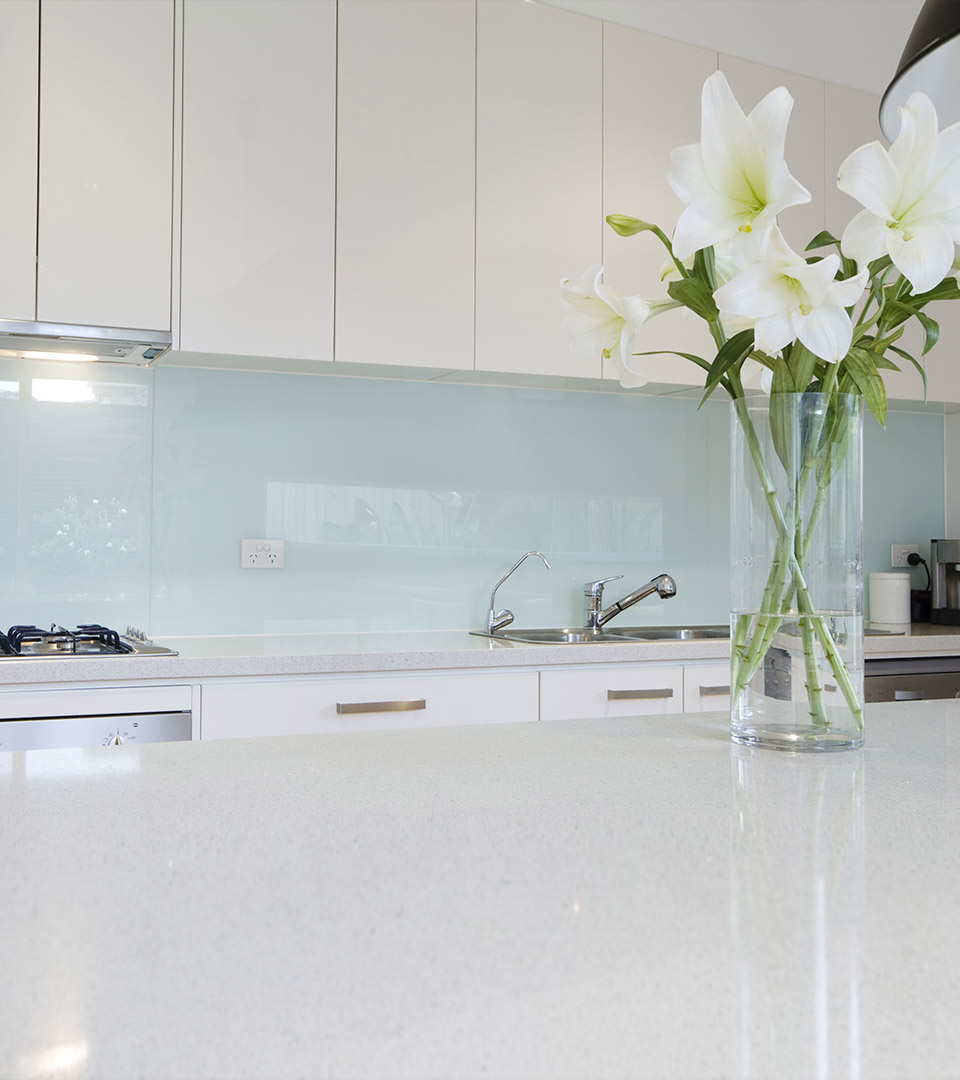 Having special glass dyes and with years of glass dying expertise, you have the opportunity to order the colored glass of your choice.
We also deal in coloured Laminated (triplex) & Tempered (securit) glazing, so that you may combine the elegant design with receiving the highest level of safety for you and your family.
Popular Application:
Kitchen Wall Panels
Kitchen Tables
Kitchen Countertops
Wall Covering
Glass Interior Doors
Wardrobes – Kitchen/Bathroom cabinets
Church colored glasses - Cathedral
We offer a wide variety of Cathedral colored embossed glasses.
Contact us for an offer
Easily get an immediate offer by completing the form below. Don't worry about the dimensions.
A Glass Expert will contact you about the details.
Shipment to Greece and Cyprus. Direct and Safe Delivery.