Fire Resistant Glazing
Fire resistant glazing: Special transparent glazing with slightly yellow shade.
Suitable for energy efficient fireplaces, stoves and pellet burners, as they can endure extremely high temperatures, reaching 750 °C.
Popular Applications:
Fireplaces
Stoves
Pellet Burners
Heat endurance up to 750 °C.
Η εταιρεία μας εισάγει & προσφέρει υπεύθυνα στην Ελληνική αγορά, ειδικά πυρίμαχα & πυράντοχα τζάμια.
Τα συγκεκριμένα προϊόντα συνοδεύονται από πιστοποίηση του κατασκευαστή.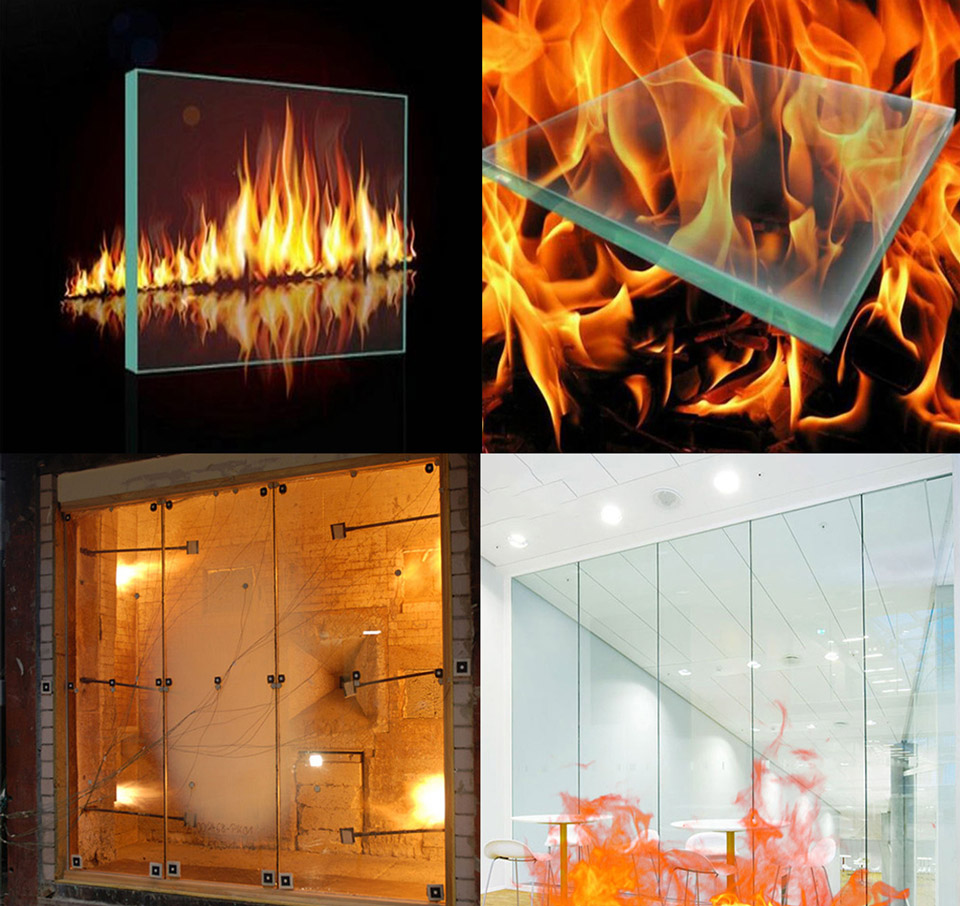 Refractory glazing
Are suitable for building where special fire safety rules apply.
They are classified according to their fire and smoke "fighting" capability, based on the delay they can cause to a fire spreading inside the building.
Pilkington Pyroshield™ are amongst the most widely used, 60' resistant.
It is a 6mm thick glass, incorporating a steel net, to delay glass collapsing in case of breakage in a fire. This product, according to the Pilkington™ specifications delays fire spreading up to 60 minutes.
More advanced fire resistant glazing, without the steel net, are Multilayer (more than 2 glasses glued together with many special membranes between them).
Choosing this type, provides the perfect solution to the aesthetic problem the visible net causes.
Popular Applications:
Schools
Public Buildings
Malls
Contact us for an offer
Easily get an immediate offer by completing the form below. Don't worry about the dimensions.
A Glass Expert will contact you about the details.
Shipment to Greece and Cyprus. Direct and Safe Delivery.